All children deserve a chance to learn. But many face obstacles in life outside of school that are too steep to overcome alone. For children experiencing poverty, life outside of school may include hunger, a stay in a homeless shelter, or medical needs that are difficult to meet — and these events affect what happens in school. City Connects, an evidence-based program housed within the Center for Optimized Student Support at Boston College, works within schools to build a network of support that helps students, families, and schools address these issues — creating more opportunities for all students to succeed and thrive.
Our Approach:
PRODUCT STRATEGY & DEFINITION  
USER EXPERIENCE RESEARCH, DEFINITION, & DESIGN
PROTOTYPE DEVELOPMENT & TESTING
RESPONSIVE USER INTERFACE & INTERACTION DESIGN 
SOLUTION ARCHITECTURE & APPLICATION DEVELOPMENT
CONTINUOUS IMPROVEMENT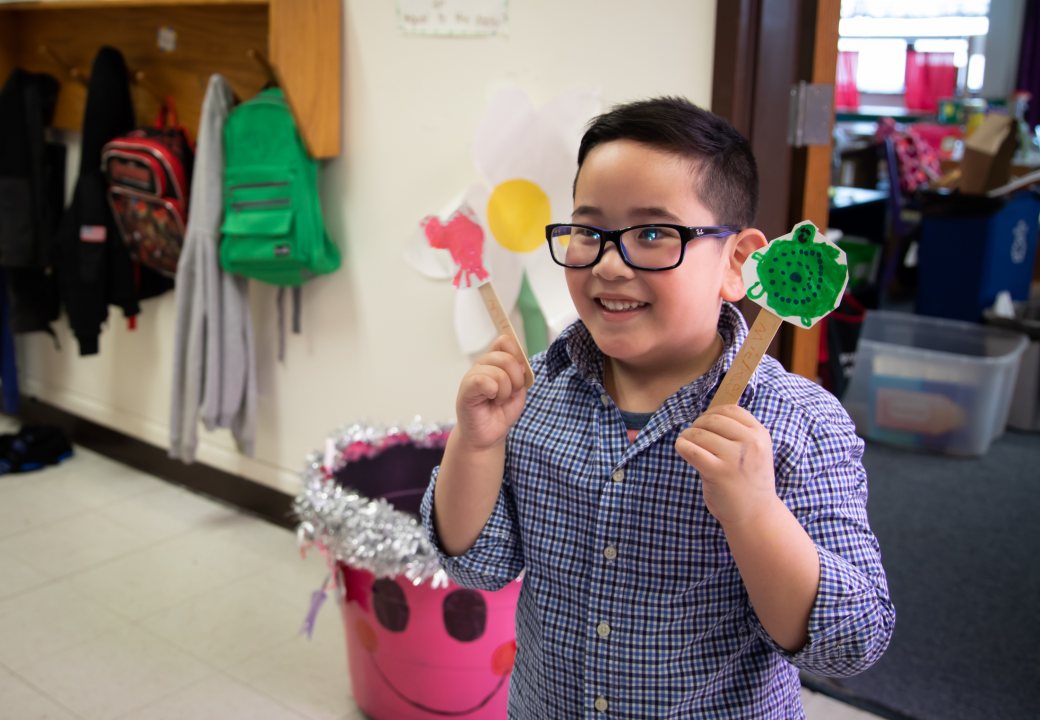 Our team began working with City Connects in early 2019 to overhaul the technology platform (MyConnects) that underpins their work.
City Connects program coordinators work within schools each year to develop and monitor customized student support plans for every student, using the MyConnects platform to manage student information. Through these plans, students are connected with support services to address out-of-school factors that may impede their ability to succeed and thrive. City Connects closely evaluates and measures the performance and impact of their work, which is so effective that a New York Times opinion writer once remarked, "If CityConnects were a company, Warren Buffett would snatch it up."
Our collaboration with City Connects focused on:
Making it easier and more efficient to use the MyConnects application.

MyConnects is used by City Connects' school coordinators to design individualized student support plans for every student in a school, and to subsequently connect those students and their families with resources, enrichment opportunities, and services. To better support the program's implementation, the City Connects team sought a partner well-versed in user experience design and development that could help them reimagine their software application. We created MyConnects after discovery and requirements definition, which included interviews with users, continuous feedback, and ongoing user testing.

The MyConnects platform uplifts the value of the important work happening in participating schools. MyConnects' enhanced user experience better meets the ever-changing demands of work in schools, reduces redundant data entry, and centers the student and their needs at the core of the practice. The platform is compatible with touch screen and mobile devices so coordinators can quickly manage records on-the-go. In addition, catered user roles allow for program managers, who provide ongoing coaching to coordinators throughout the year, to gain better insights into coordinators' implementation practices.
 
Improving data utility and accessibility, including by top-level researchers.

The new platform includes embedded data visualization and metrics to provide coordinators with live insights into their work as they manage, deliver and follow-up on students' tailored plans. By reducing redundant administrative efforts, coordinators are able to both generate and use data more efficiently. This data is critical in their work to connect the right student to the right service at the right time, to inform City Connects' continuous quality improvement processes, and to allow an interdisciplinary team of researchers at Boston College to study the effects of the City Connects practice.
 
Supporting City Connects' growth into new geographic regions and schools.

MyConnects' enhanced features and functions support City Connects' growth across the country, and more recently, in Europe. These features help to encode the City Connects practice and empower coordinators to efficiently and effectively ensure that the right set of services and opportunities are delivered to each student.    
With the first launch complete, we are now working with the City Connects team to roll out improvements that allow coordinators to better implement the City Connects practice, using MyConnects. We are developing a product roadmap and defining iterative processes to support continuous improvement of the application in 2020 and beyond.
This work is an important part of Echo&Co's mission to create civic and social technologies that improve our lives, communities, and natural world. We're excited to partner with City Connects in support of their important mission and work.